Recruiting:
Letter of Intent Day, 2009
The list of 21 New York seniors who signed Division I-A letters of intent in February 2009:
Oday Aboushi, OL, Xaverian (Virginia)
Jamie Boyle, K, Monroe-Woodbury (Central Florida)
Andrew Civil, DE, Sheepshead Bay (Rutgers)
Fernando Diaz, OG, Cardinal Hayes (Pitt)
Curtis Dukes, RB, Indian River (Penn State)
Delano Fabor, CB, St. Francis (Buffalo)
Nick Ferrara, K, St. Anthony's (Maryland)
Jimmy Gordon, TE, Patchogue-Medford (Buffalo)
Ben Jebb, DL, Cornwall (Army)
Robert Joseph, FB, Poly Prep (Rutgers)
Bunduka Kargbo, S, Bishop Maginn (Buffalo)
Rob Lombardo, FB, Somers (Navy)
Alex Neutz, WR, Grand Island (Buffalo)
Stephen Obeng-Agyapong, S, Bronx JFK (Penn State)
Andy Phillips, OL, Syracuse CBA (Syracuse)
Torian Phillips, CB, Port Richmond (Syracuse)
Shamar Stephen, OG, Long Island Lutheran (Connecticut)
Najee Tyler, QB, Xaverian (Purdue)
John Urschel, DL, Canisius (Penn State)
Jamal Wilson, OT, South Shore (Rutgers)
Pat Wilson, OT, Canisius (Buffalo)
Note: There are normally several instances each year in which players in effect come or go from the signings list. Some fail to make a qualifying SAT score and never make it to campus or end up not playing for other reasons. In addition, players sometimes are extended a scholarship offer well after the start of the signing period.
For the sake of consistency in comparing from year to year, the above list includes only players who (a) picked their college during the first week of the signing period in February or (b) cleary were Division I-A recruits who briefly delayed their decision.



more recruiting






search



roadtosyracuse.com toolbox



help us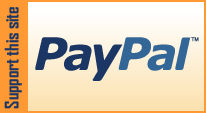 Want to help keep a good thing going? As a frequent visitor to this site, you know it is a leading source of news on high school sports across New York. You can help NewYorkSportswriters.org and its related sites by chipping in via
PayPal or credit card
.



nysswa blog