Recruiting:
Letter of Intent Day, 2014
The list of 24 New York seniors who signed Division I-A letters of intent in February 2014:
Sean Christie, OL, Patchogue-Medford (Maryland)
Tarique Cole, OL, Long Beach (Rutgers)
Malik Crossdale, RB, Fordham Prep (Army)
Scott Flanick, OL, Pine Bush (Army)
Hayden Grover, Spencer-Van Etten (Akron) *
Jay Hayes, DL, Poly Prep (Notre Dame)
Tyler Hill. TE, St. Joe's (Cincinnati) *
Thomas Holley, DL, Abraham Lincoln (Florida)
Naesean Howard, RB, West Genesee (Syracuse)
Will Mahar, K, McQuaid (Boston College) *
Eric Margolis, LB, Clarkstown South (Rutgers)
Mike Martin, RB, Pine Bush (Navy)
Pete Mokowuah, DL, St. Joe's by the Sea (Notre Dame)
James Munson, DB, Tottenville (Navy)
Myles Nicholas, LB, Irondequoit (Buffalo)
Justin Noye, WR, Rochester East (Old Dominion)
James O'Hagan, OL, Seaford (Buffalo)
Qadree Ollison, RB, Canisius (Pittsburgh)
Charlie Rist, LB, Aquinas (Penn State) *
Caleb Robbins, K, Fairport (Akron) *
Curtis Samuel, WR, Erasmus Hall (Ohio State)
August Schwartzmeier, OL, Hilton (Buffalo)
Charlie Shuman, OL, Pittsford (Penn State) *
Augie Touris, DL, Canisius (Texas-El Paso)
Jacquis Webb, OT, Gates Chili (Rutgers)
Jalen Williams, S, Newburgh (Pittsburgh)
Darnell Woolfolk, LB, Maine-Endwell (Army)
J.R. Zazzara, QB, Syracuse CBA (Buffalo)
* - Preferred walk-on.
Note: There are normally several instances each year in which players in effect come or go from the signings list. Some fail to make a qualifying SAT score and never make it to campus or end up not playing for other reasons. In addition, players sometimes are extended a scholarship offer well after the start of the signing period.
For the sake of consistency in comparing from year to year, the above list includes only players who (a) committed to their college during the first week of the signing period in February or (b) cleary were Division I-A recruits who briefly delayed their decision.



more recruiting






search



roadtosyracuse.com toolbox



help us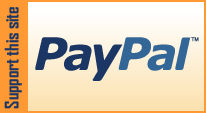 Want to help keep a good thing going? As a frequent visitor to this site, you know it is a leading source of news on high school sports across New York. You can help NewYorkSportswriters.org and its related sites by chipping in via
PayPal or credit card
.



nysswa blog