Recruiting:
Letter of Intent Day, 2013
The list of 24 New York seniors who signed Division I-A letters of intent in February 2013:
Brandon Barnes, QB, Tottenville (Army)
Dan Carlone, LB, St. Anthony's (Army)
Devon Carter, LB, Brighton (Rutgers)
Steven Casali, RB, Sachem East (UMass)
Cullen Casey, DT, McQuaid (Old Dominion)
Marcelino Christie, RB, Shenendehowa (Army)
James Coleman, RB, Christ the King (Buffalo)
Rashaad Coward, DT, Sheepshead Bay (Old Dominion)
Augustus Edwards, RB, Tottenville (Miami, Fla.)
Folorunso Fatukasi, DL, Beach Channel (UConn)
Jordan Fuchs, TE, Christ the King (UConn)
Tommy Hopkins, OL, Westlake (UConn)
Ryan Hunter, OL, Canisius (Bowling Green)
Chris Laviano, QB, Holy Trinity (Rutgers)
Alex Officer, OL, Eastridge (Pittsburgh)
Ebenezer Ogundeko, LB, Brooklyn Jefferson (Clemson)
Tyler Rouse, RB, Baldwinsville (Boston College)
Joe Schillace, RB, Auburn (Buffalo)
Chauncey Scissum, CB, Rush-Henrietta (Syracuse)
Laray Smith, RB, Xaverian (Indiana)
William Stanback, LB, Uniondale (Central Florida)
Cameron Stapleton, TE, Poly Prep (UConn)
Zach Trainor, RB, James I. O'Neill (Army)
Joe Tustin, OL, St. Anthony's (Army)
Mike Weaver, K, Elmira (Wake Forest)
Corey Wilkinson, RB, Bishop Ludden (Army)
Note: There are normally several instances each year in which players in effect come or go from the signings list. Some fail to make a qualifying SAT score and never make it to campus or end up not playing for other reasons. In addition, players sometimes are extended a scholarship offer well after the start of the signing period.
For the sake of consistency in comparing from year to year, the above list includes only players who (a) committed to their college during the first week of the signing period in February or (b) cleary were Division I-A recruits who briefly delayed their decision.



more recruiting






search



roadtosyracuse.com toolbox



help us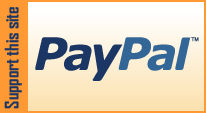 Want to help keep a good thing going? As a frequent visitor to this site, you know it is a leading source of news on high school sports across New York. You can help NewYorkSportswriters.org and its related sites by chipping in via
PayPal or credit card
.



nysswa blog