Recruiting:
Letter of Intent Day, 2018
The list of New York seniors who've verbally committed to sign Division I-A letters of intent by early February 2018:
Kessawn Abraham, Erasmus Hall, DB, Rutgers
Amad Anderson, Curtis, WR, Purdue
Kyiev Bennermon, Spackenkill, DL, Boston College
Antonio Colclough, Cardinal Hayes, DL, Temple
Jalin Cooper, Medina/Lyndonville, WR, Toledo
Aron Cruickshank, Erasmus Hall, WR, Wisconsin
Tyler Days, Cicero-North Syracuse, DB, Boston College
Dan Fedor, Elmira, OL, Buffalo
Derek Ferraro, IOna Prep, OL, Rice
Cory Gross, Brockport, DB, Buffalo
Gabe Horan, Baldwinsville, TE, Syracuse
Christian Izien, Erasmus Hall, DB, Rutgers
Elijah Jones, Cardinal Hayes, WR, Boston College
Matthew Jones, Erasmus Hall, OL, Ohio State
John Kelly III, Monsignor Farrell, LB, Navy
Zihir Lacewell, Tottenville, LB, Rutgers
Shamel Lazarus, Erasmus Hall, DB, UConn
Liam Maloney, Holy Trinity (Sec. 2), OL, UConn
Heron Maurisseau, St. Anthony's, WR, UConn
Dylan McDuffie, Sweet Home, RB, Buffalo
Matt Myers, West Seneca West, QB, Buffalo
Mike Novitsky, Victor, OL, Buffalo
David Nwaogwugwu, Dewitt Clinton, DE, Temple
Isaiah Ortiz, Curtis, OL, Navy
Joe Petti, Fordham Prep, DL, Navy
Jeremy Ruckert, Lindenhurst, TE, Ohio State
Sean Ryan, Erasmus Hall, WR, Temple
Steve Scott, Syracuse CBA, RB, Indiana
Messiah Swinson, Long Island Lutheran, TE, Missouri
Matthew Thomas, Midwood, DE, Rutgers
Matt Valecce, Fordham Prep, QB, Boston College
Qadir White, Cardinal Hayes, OL, Syracuse
Trill Williams, Archbishop Stepinac, DB, Syracuse
Paul Woods, Canisius, WR, Rutgers
Note: There are normally several instances each year in which players in effect come or go from the signings list. Some fail to make a qualifying SAT score and never make it to campus or end up not playing for other reasons. In addition, players sometimes are extended a scholarship offer well after the start of the signing period.
For the sake of consistency in comparing from year to year, the above list includes only players who (a) committed to their college during the first week of the signing period in February or (b) cleary were Division I-A recruits who briefly delayed their decision.



more recruiting






search



roadtosyracuse.com toolbox



help us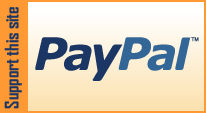 Want to help keep a good thing going? As a frequent visitor to this site, you know it is a leading source of news on high school sports across New York. You can help NewYorkSportswriters.org and its related sites by chipping in via
PayPal or credit card
.



nysswa blog