Recruiting:
Letter of Intent Day, 2017
The list of New York seniors who've verbally committed to sign Division I-A letters of intent in February 2017:
Christian Anderson (Cardinal Hayes), QB, Army
Tim Barrow (Tottenville), DB, Rutgers
Cole Burniston (Canisius), LB, Buffalo
Jack Coan (Sayville), QB, Wisconsin
Eric Coley (Fayetteville-Manlius, DB, Syracuse
Matt Conlon (Fordham Prep), DL, Navy
Nate Emer (Iroquois), DL, Boston College
Olakunle Fatukasi (Grand Street Campus), LB, Rutgers
Carthell Flowers (Syracuse Nottingham), DB, Eastern Michigan
Blake Haubeil (Canisius), K, Ohio State
Shameen Jones (Cardinal Hayes), WR, Rutgers
Cam Jordan (Half Hollow Hills West), WR, Syracuse
Noah Jordan-Williams (Syracuse CBA), WR, Boston College
Dan Lord (St. Anthony's), DL, Army
Ifeanyi Maijeh (Poly Prep), DL, Temple
Isaiah McDuffie (Buffalo Bennett), LB, Boston College
Garnett Nicolas (Burke Catholic), RB, Army
Jack Owens (Aquinas), DL, Army
Ethan Wiederkehr (Shoreham-Wading River), OL, Northwestern
Isaiah Wilson (Poly Prep), OL, Georgia
Note: There are normally several instances each year in which players in effect come or go from the signings list. Some fail to make a qualifying SAT score and never make it to campus or end up not playing for other reasons. In addition, players sometimes are extended a scholarship offer well after the start of the signing period.
For the sake of consistency in comparing from year to year, the above list includes only players who (a) committed to their college during the first week of the signing period in February or (b) cleary were Division I-A recruits who briefly delayed their decision.



more recruiting






search



roadtosyracuse.com toolbox



help us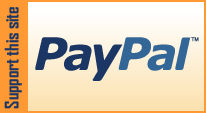 Want to help keep a good thing going? As a frequent visitor to this site, you know it is a leading source of news on high school sports across New York. You can help NewYorkSportswriters.org and its related sites by chipping in via
PayPal or credit card
.



nysswa blog