Recruiting:
Letter of Intent Day, 2010
The list of 27 New York seniors who signed Division I-A letters of intent in February 2010:
Chris Brathwaite, DT, Holy Cross (Virginia)
Jasen Carlson, OL, Southwestern (Buffalo)
Malcolm Cater, LB, Riverhead (Syracuse)
Andre Davis, DE, Maryvale (Buffalo)
Dominique Easley, DL, Curtis (Florida)
Sean Fitzpatrick, TE, Pittsford (North Carolina)
David Fluellen, RB, Lockport (Toledo)
Reuben Frank, LB, Poughkeepsie (UConn)
Jimmy Gaines, LB, Canisius (Miami, Fla.)
DaQuan Jones, DT, Johnson City (Penn State)
Zach Jones, DT, Roy C. Ketcham, (Buffalo)
John Kinder, QB, Lawrence (Syracuse)
Jeremiah Kobena, RB, Cardinal Hayes (Syracuse)
Patrick Laird, WR, Monroe-Woodbury (Army)
x-Austin Lane, OL, Shenendehowa (Syracuse)
Jerome Lewis, DE, Rochester Bishop Kearney (Virginia Tech)
Macky MacPherson, OG, Syracuse CBA (Syracuse)
Lyle McCombs, RB, St. Joe's By The Sea (UConn)
Jared McFarlin, WR, Monroe-Woodbury (Army)
Mitch McKearn, LB, James I. O'Neil (Army)
John Molloy, K, Harrison (Buffalo)
Adam Redden, S, St. Francis of Athol Springs (Buffalo)
Steve Rene, RB, Canarsie (Syracuse)
Marvin Staten, RB, Tottenville (Akron)
Jordan Thomas, WR, Union-Endicott (Rutgers)
Mario Tull, S, Xaverian (Syracuse)
Rob Welsh, DT, St. Anthony's (Syracuse)
x-Lane signed for a partial scholarship; he likely could have taken a full ride at another school.
Note: There are normally several instances each year in which players in effect come or go from the signings list. Some fail to make a qualifying SAT score and never make it to campus or end up not playing for other reasons. In addition, players sometimes are extended a scholarship offer well after the start of the signing period.
For the sake of consistency in comparing from year to year, the above list includes only players who (a) picked their college during the first week of the signing period in February or (b) cleary were Division I-A recruits who briefly delayed their decision.



more recruiting






search



roadtosyracuse.com toolbox



help us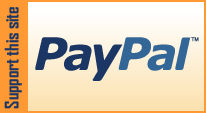 Want to help keep a good thing going? As a frequent visitor to this site, you know it is a leading source of news on high school sports across New York. You can help NewYorkSportswriters.org and its related sites by chipping in via
PayPal or credit card
.



nysswa blog