Recruiting:
Letter of Intent Day, 2011
The list of 33 New York seniors who signed Division I-A letters of intent in February 2011:
Bill Allen, OL, Garden City (Army)
Robert Blodgett, OL, Honeoye Falls-Lima (Buffalo)
Kieran Borcich, OL, Bronxville (Boston College)
Ashton Broyld, QB, Rush-Henrietta (Syracuse)
Devon Cajuste, WR, Holy Cross (Stanford)
Jordan Canzeri, RB, Troy (Iowa)
Joe Drummond, LB, C.G. Finney (Army)
David Evans, OL, Sauquoit Valley (Army)
Joe Felicia, DE, Marcellus (Buffalo)
Jon Fisher, P, Oakfield-Alabama (Syracuse)
Ivan Foy, DT, Fort Hamilton (Syracuse)
Jordan Frysinger, WR, Corning (Illinois)
Quintin Gause, LB, Roch. Bishop Kearney (Rutgers)
Tyrell Goodman, QB, Archbishop Stepinac (Akron)
Glenn Gronkowski, WR, Williamsville North (Kansas State)
Terrel Hunt, QB, Christ The King (Syracuse)
Josh Keyes, S, Chatham (Boston College)
John Kling, OL, Depew (Buffalo)
Wilbert Lee, S, Boys & Girls (Connecticut)
Joe Licata, QB, Williamsville South (Buffalo)
Gavin Maher, DL, North Rockland (Army)
Tyler McLees, LB, St. Anthony's (Army)
Andrew Oberg, OL, Islip (UNLV)
Al Page, DT, Christopher Columbus (Rutgers)
Brandon Reddish, WR, Fort Hamilton (Syracuse)
Steve Ricciardi, DB, Harrison (Army)
Nick Robinson, OL, Baldwinsville (Syracuse)
Fred Russ, DE, New York Mills (Buffalo)
Donnie Simmons, DE, Archbishop Stepinac (Syracuse)
Ryan Sloan, OL (Bellport (Syracuse)
Tyree Smallwood, RB, Cornwall (Syracuse)
Dale Stewart, athlete, Niagara Falls (Buffalo)
Greg Thomson, TE, Syracuse CBA (Tulane)
Ishaq Williams, DE, Abraham Lincoln (Notre Dame)
Note: There are normally several instances each year in which players in effect come or go from the signings list. Some fail to make a qualifying SAT score and never make it to campus or end up not playing for other reasons. In addition, players sometimes are extended a scholarship offer well after the start of the signing period.
For the sake of consistency in comparing from year to year, the above list includes only players who (a) picked their college during the first week of the signing period in February or (b) cleary were Division I-A recruits who briefly delayed their decision.



more recruiting






search



roadtosyracuse.com toolbox



help us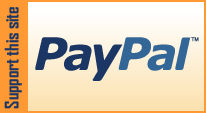 Want to help keep a good thing going? As a frequent visitor to this site, you know it is a leading source of news on high school sports across New York. You can help NewYorkSportswriters.org and its related sites by chipping in via
PayPal or credit card
.



nysswa blog